An account must be created to use the cado sync application.
Either of the followings is needed to create an account.

An email and a mail software that can be used to receive emails or
Mobile number for a smartphone or similar, which is capable of receiving text
messages (short mail, SMS).
1. Start the application and the Login screen is displayed. Press "Create new account".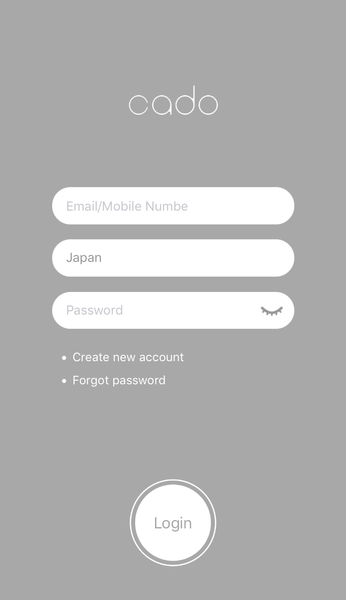 2. Start the application, then enter the country/area for using the application, as well as the username, email or mobile number for authentication, a password, then enter a check mark for agreeing to the Privacy Policy and press "Create" button.
Note
• The set password must be a character string of between 6 to 12 characters.
• The app can not be used unless you agree to the privacy policy.
Country / Region information
This app manages the sharing function (use multiple Wi-Fi compatible products by multiple users) based on the information of the country or region specified in account creation. Product sharing can be done only between user accounts registered with the same country or region.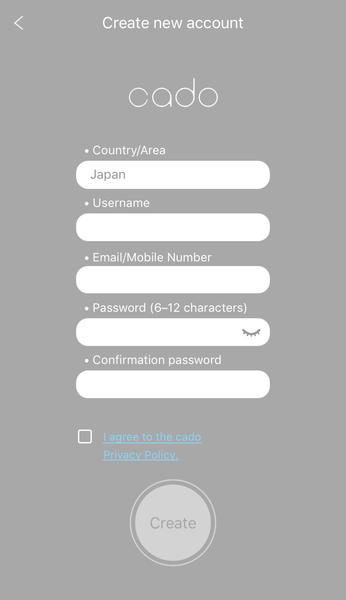 3. Enter the verification code sent either by email to the entered email or by text message (short mail, SMS) to the entered smart phone or the like, then press the "Create" button.
Note
If the verification code is incorrect, an error message will be displayed. Please enter the verification code stated in the mail or SMS correctly and click the "Create" button again.
If you do not know the verification code, please return to the account creation screen by pressing "<" mark on the upper left and resend the verification code.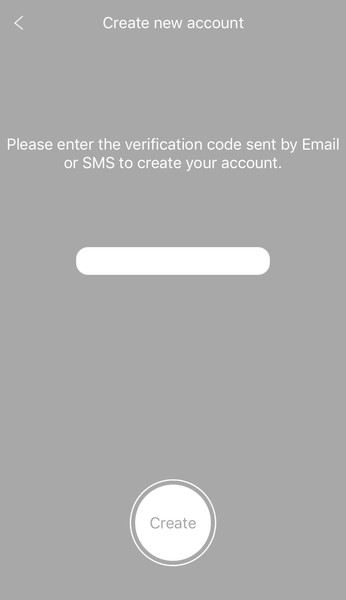 4. The Login screen is displayed again when the account is created correctly. Enter the registered email or the mobile number, country/area (not required when using an email) and password, then press the "Login" button.
Note:
If you register your mobile phone number, you need to enter the country or region set up at account creation in addition to the mobile phone number and password.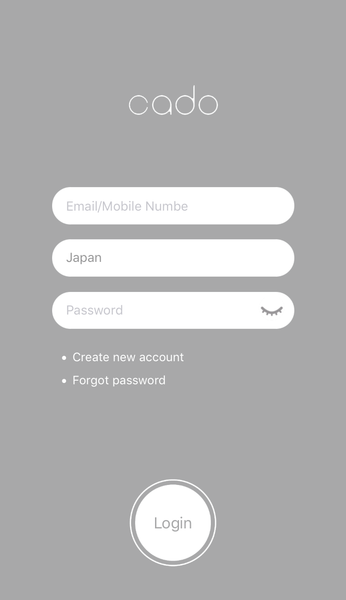 5. If login is successful, a message prompting you to register the product is displayed.