① Is the unit installed at a location where there are obstructions in the surrounding area which may be causing poor air circulation?
→ Keep the position the unit about 30 cm away from walls, furnitures, curtains and the like to the front, right and left, as well as above.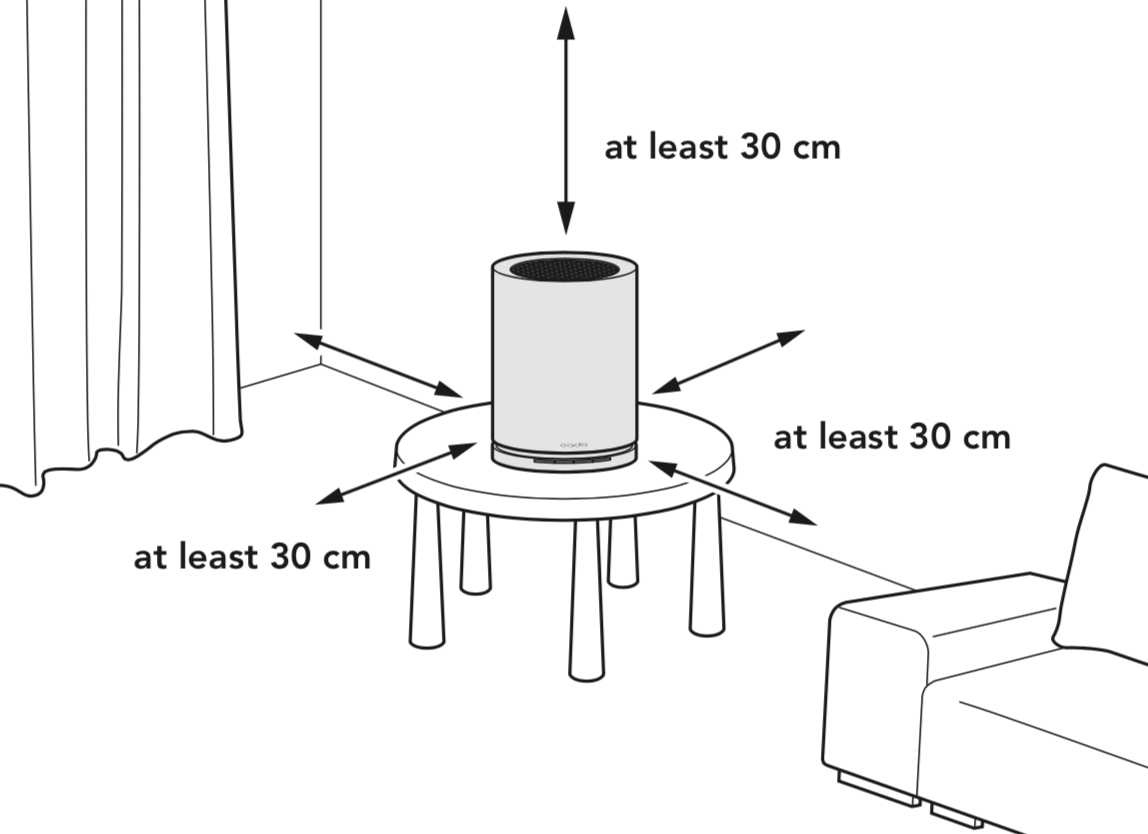 ② Is the air inlet or outlet of the base unit contaminated?
→ Clean and remove contamination off the intake and exhaust ports on the base unit. If the condition does not improve even after cleaning the unit, replace the filter with a new one.